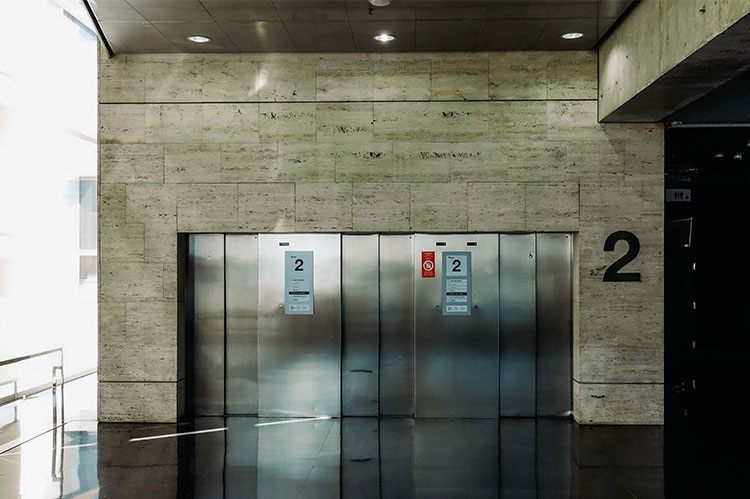 What's The Difference: Freight Elevator Vs. Service Elevator
A common phrase to life amidst high-rise office and condo dwellers is 'hold that elevator!' However, before stepping inside that vertical transportation device, it is a good idea to make sure the elevator cabin you are rushing into is a passenger elevator. You heard correctly. An elevator is not always designed to carry passengers. There are elevators specifically designed to transport material goods and referred to as freight elevators.
If the codebook of the American Society of Mechanical Engineers (ASME) defining varied types of elevators is not handy — look for the following common attributes that distinguish a freight elevator from a passenger elevator:
Freight elevator doors will usually open up and down rather than left and right. This 
method of opening is to save space in the hoistway. Doors that open left and right would require a wide hoistway to allow for a wide opening and ease of loading and unloading expansive cargo. Doors that open up and down require a smaller hoistway within the building's interior structure. Closing the doors on an older freight elevator is usually done manually, though newer elevator doors do close automatically.
Gates are yet another common feature found on freight elevators. The gate is a safety feature preventing movement until both gate and door are closed. Older elevators have wooden gates, while newer freight elevators sport sturdy metal gates.
The interior cabin of a freight elevator is definitely unlike that of a passenger elevator. Such bins, designed for carrying heavy industrial loads, vehicles, and machinery will have walls and floors made of 'no frills' heavy-gauge steel, with perhaps a rubber mat for added protection against slips. Such cabins will also lack 
the customary elevator music.
Freight elevators are not passenger elevators, nor should they be confused with service elevators. Yes, service elevators do carry lightweight freight, such as cartons of supplies, but all similarity ends there. Service elevators are modified passenger elevators. Service elevators are designated explicitly for behind-the-scenes use by employees in such places as hotels, hospitals, condos or apartments, or office buildings to distribute shipping cartons, furnishings, or groceries — without disruption to the regular passenger elevator service. Freight elevators are usually located in manufacturing plants, warehouses, and retail locations.
So, before yelling 'hold that elevator' — it is good practice to look before you leap inside!
Champion Elevator can help keep the health of your building pristine and in good standing with the Department of Buildings (DOB). Whether you require our maintenance, repair, modernization, or testing services – we're here to help. Contact us today!