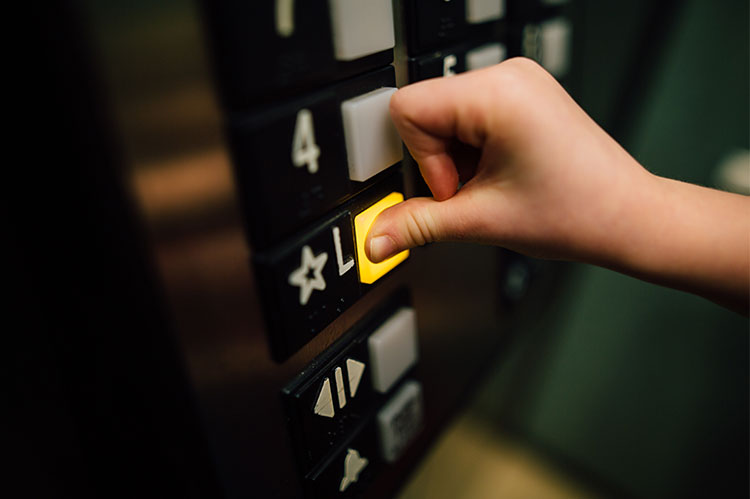 How Long Can an Elevator Be Out of Service? (ADA Elevator Requirements)
Passed in 1990, the Americans with Disabilities Act, or ADA, is a set of regulations intended to make spaces more accessible for Americans living with disabilities. These accommodations are intended to prevent discrimination based on disability and allow people with disabilities to comfortably and successfully participate in society.
Out-of-service elevators can make vertical transportation impossible for those with disabilities. Besides being out of compliance with the ADA, which can lead to hefty fines if not amended promptly, a lack of accessibility infringes on people with disabilities' rights and hinders your business.
While temporary shutdowns for elevator repairs are bound to happen, it is essential to take the proper measures to bring elevators back into service as soon as possible and to maintain elevators to mitigate breakdowns. Keep reading to learn how long an elevator can be out of service according to the ADA and what steps you can take to stay compliant.
ADA Requirements for Out of Service Elevators
A regular maintenance schedule must be upheld to avoid failures that cause elevators to be out of service. Failure to properly maintain your elevators, resulting in repeated breakdowns, violates ADA guidelines. Plan your elevator's regular maintenance according to the manufacturer's recommendation while taking into account the age and condition of your elevator system.
It is imperative to mitigate breakdowns, as elevators that are out of service are a violation of ADA requirements. Elevators must be promptly returned to service to adhere to ADA compliance, meaning all necessary repairs must be made as soon as possible.
Remaining ADA Compliant
Unavoidable maintenance and repairs are the only reason elevators should be out of service while your business is operational. It is against ADA regulations to place elevators out of service to save energy. It is also incompliant to deactivate automatic elevator doors due to inclement weather.
In the event of an elevator breakdown, additional accommodations need to be made for those with disabilities. This means employees must be available to assist those with disabilities for the entire time your business is operational without a working, accessible elevator.
You can reduce the time your building is inaccessible by planning elevator maintenance according to your business's hours of operation. Scheduling maintenance while your building or business is not open to customers or clients prevents you from falling out of ADA compliance. If your building has multiple elevators, staggering elevator maintenance to ensure there is always an accessible elevator available is another option for lessening the time your elevator is incompliant with ADA regulations.
Schedule Maintenance & More with Champion Elevator
Keeping your elevators operational according to the ADA is important for avoiding fines and ensuring people living with disabilities can access your business or property safely and conveniently.
To set up a regular maintenance schedule to avoid elevator breakdowns, for guidance on ADA regulations, or for elevator repairs to put your elevator back into service, contact Champion Elevator today!