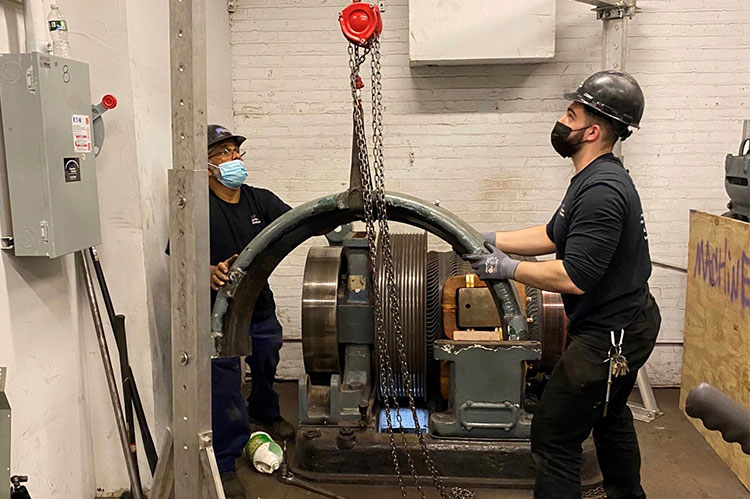 Elevator Safety Rules You Must Implement
Elevators are both a convenience and a necessity in today's fast-paced world. In the hustle and bustle of life, it's important to make sure safety remains a top priority in your building and your elevator system. Here are some essential elevator rules to implement and enforce to ensure all passengers reach their destination safely and efficiently.
Safety Rule 1: Installation and Maintenance
Elevator safety begins with making sure that your elevator is expertly installed and maintained. As a result, you must uphold a strict testing and preventative maintenance schedule for optimized safety. In addition to preventative maintenance, you should call an expert as soon as you suspect your elevator may need attention.
Safety Rule 2: Signage for Safety
Another critical safety measure to take is to post and enforce your elevator's maximum occupancy.
In addition to posting your elevator's maximum occupancy, it is also crucial to post ample signage for locating elevators in your building. Doing so eliminates confusion, unneeded congregation and congestion, and allows passengers to quickly and safely find elevators. There should also be prominently displayed signage for locating stairs in case of an emergency.
Post signs to warn riders of the danger of attempting to stop closing elevator doors. There should also be clear warnings alerting riders to watch their step when entering and exiting the elevator car.
Safety Rule 3: Leveling
Make sure to have your elevator serviced frequently enough to ensure that your elevator's car is level with destination floors. This will reduce injury and inconvenience caused by uneven ground. If you notice that the floor is not level, call your elevator technician as soon as possible.
Safety Rule 4: Handrails in Elevator
Ensure there are ample handrails in your elevator and that they are sturdy and secured as soon as possible if they become loose.
Safety Rule 5: Floor Indicators and Maps
Clearly mark each serviced floor right outside your elevator's doors. Doing so will eliminate congestion caused by passengers trying to figure out which floor they are on.
Make sure a map of the building and all accessible elevator destinations is displayed prominently outside of your elevator so that riders are confident in their destination before calling for the elevator. Less confusion allows for safer and more efficient travel.
Safety Rule 6: Accessibility
Ensure there is enough space for passengers waiting for the elevator to arrive so they can comfortably stand aside as passengers exit the elevator. Adequate space will make elevator unloading and reloading safe and seamless.
Make sure you have enough elevators for your needs and that they are all running efficiently enough so that riders do not have to overpack elevators.
Door Open buttons should be functional for accessibility concerns and the safety of all riders.
It is also important that your elevators are cleaned frequently to make sure floors are not wet, and that debris is not inhibiting riders' safety and accessibility.
Ensure Elevator Safety with Champion Elevator
Elevator safety needs to be a top concern for your company. That's why it's crucial to stay on top of elevator maintenance, repairs, testing, violation removal, and modernization opportunities. To work with expert elevator technicians to ensure your elevator is as safe as possible for all passengers, contact Champion Elevator today!