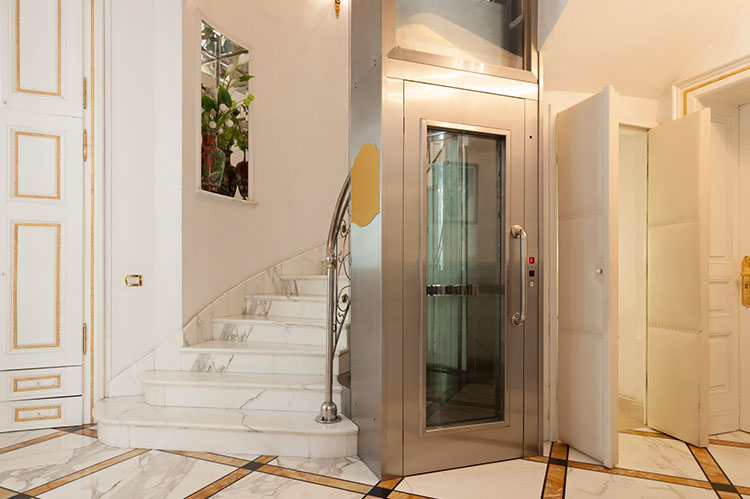 Everything You Need to Know About MRL Elevators
Machine room-less elevators, typically abbreviated as MRL elevators, are elevators that do not have a designated machine room. There are many reasons why you may choose this type of elevator for your building. For example, its design saves a considerable amount of room in the building where the elevator is installed, making it a good option for buildings with limited space.
In addition to saving space, MRL elevators often take less time to install and cost less than elevators with machine rooms. They also use less electricity to operate than elevators with machine rooms and do not use oil—decreasing the potential risk of fire. Overall, MRL elevators are best suited for low to mid-rise buildings, typically servicing up to 20 floors.
Keep reading to learn everything you need to know about MRL elevators!
MRL Elevator Specifications
In MRL elevators, traction hoisting machines are almost always gearless synchronous motors, eliminating the need for a machine room. This hoisting machine is installed either on the top sidewall of the hoistway or the bottom of the hoistway. When it comes to the hoisting cables, there is no difference between MRL elevators vs. traction elevators—both use conventional steel cord rope.
In these elevators, the motor is installed with a type of permanent magnet and operates using a Variable Voltage Variable Frequency (VVVF) drive. The main controller is most commonly installed on the top floor serviced by the elevator, on the wall next to the landing doors. The controller is typically located within a locked cabinet on the wall, though very few are installed in the elevator door frame to save even more space. However, in some MRL elevators, the controller is installed on the bottom floor. A bottom-drive MRL elevator's main controller is located at the bottom of the elevator shaft, but this design is much less common.
Some MRL elevators use hydraulic machinery, again without a designated machine room. In these elevators, the machinery, including the hydraulic pump, is located in the elevator pit. There are very few differences between MRL elevators vs. hydraulic elevators, besides the absence of a machine room. The controller in hydraulic-powered MRL elevators is most commonly located on the wall near the elevator landing doors on the bottom floor of the building.
Considerations for Choosing MRL Elevators
While MRL elevators are an excellent option for buildings with limited space, there are a few things to keep in mind when considering an MRL elevator for your building. In traction MRL elevators, the VVVF drive can cause the elevator to be louder when operating than elevators with a machine room. MRL elevators also have a shorter lifespan than elevators with machine housing, and the equipment can be more challenging to maintain. Additionally, bottom-drive MRL elevator motors can be damaged in the event of a flood, potentially resulting in a costly repair. Consult an experienced elevator company, such as Champion Elevator, to select the best MRL elevator for your business.
Explore MRL Elevators with Champion Elevator
MRL elevators have many benefits; however, it is essential to ensure it is the best option for your building. Let Champion Elevator assist you. We are an independently owned, full-service elevator maintenance, repair, modernization, violation removal, and testing company headquartered in New York City and expanding within and beyond the Tri-State area.
For more information on MRL elevators or to speak to elevator industry experts, contact Champion Elevator today!