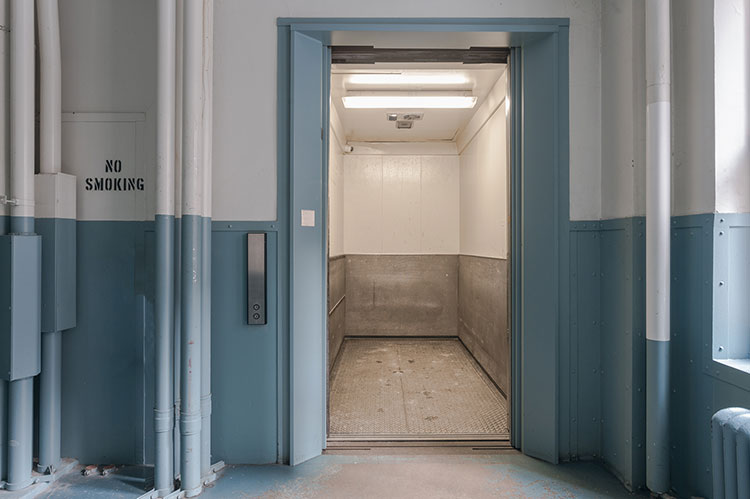 Common Cargo Lifts in Residential & Commercial Applications
Freight elevators are often installed in buildings that need to vertically transport large, bulky, or cumbersome goods. Otherwise known as a goods lift or cargo lift, these elevators are not intended for passenger use but serve various other purposes. They can range from sizeable indoor freight elevators to smaller exposed cargo lifts and are designed to transport cargo alone, on pallets, or on crates to various floors of a building or home.
Read on to learn the most common uses for cargo lifts in residential and commercial buildings.
Why Choose a Cargo Lift?
Cargo lifts are used in any building where people must transport heavy or hard-to-lift goods frequently. They can also fit in smaller, more narrow spaces than passenger elevators can, making them ideal for homes or commercial buildings without the space for a full passenger elevator but still requiring vertical transportation of goods. However, freight elevators can also be designed to be larger than passenger elevators if your building needs to transport exceptionally large or bulky items frequently. Cargo lifts are typically only used to service lower floors, transporting cargo between just a few levels, and can be installed indoors or outdoors, depending on your needs.
Residential Settings
While you may be most familiar with cargo lifts used in warehouses, restaurants, workshops, factories, or storehouses, they are also exceptionally useful in a residential setting. For example, cargo lifts for homes may be installed to assist family members who have accessibility concerns or mobility issues. This is especially important in homes with hard-to-climb stairs or other obstacles.
Indoors, residential cargo lifts may be used to transport groceries, luggage, furniture, wheelchairs, strollers, and household appliances between floors of a home. Outdoors, residential cargo lifts can also be used to carry household goods from a lower floor to a higher floor where they are to be stored.
Commercial Settings
Cargo lifts are also useful for transporting machinery and merchandise in commercial settings, as they can often carry more weight than passenger elevators. Indoors, employees can use commercial cargo lifts to lift heavy cargo in warehouses or other storage spaces. Outdoors, commercial cargo lifts can be used to transport cargo to and from loading docks.
Cargo Lift Safety
It is extremely important that people do not ride on cargo lifts. Especially in residential situations, where there are likely untrained individuals or small children, proper safety measures and precautions are imperative. Safety is of the utmost importance in residential and commercial settings alike, and untrained individuals should not ride on cargo lifts—especially lifts located outdoors or lifts that are not enclosed.
Discover Cargo Lifts from Champion Elevator
Cargo lifts are a great addition to a business or home that frequently requires heavy goods to be transported between floors. No matter your needs, Champion Elevator can help you decide if a cargo lift is right for your building.
For assistance with selecting cargo lifts for your commercial or residential space, contact Champion Elevator today to request a free estimate!