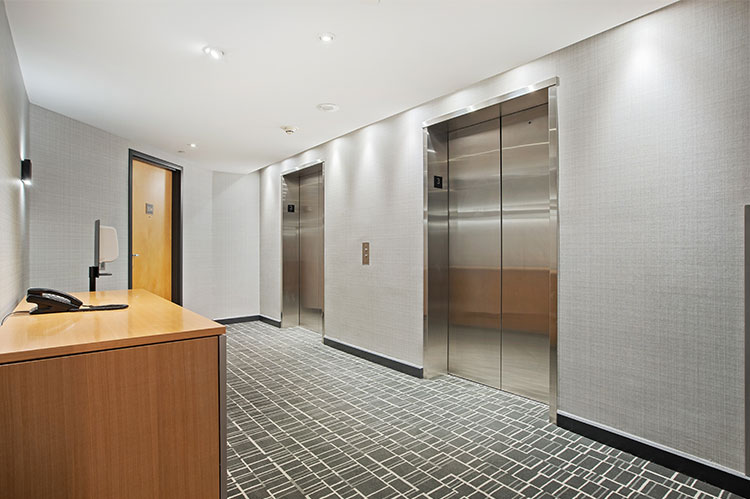 How to Identify Top-Rated Elevator Maintenance Companies
The best elevator maintenance companies know that properly maintaining equipment is of paramount importance. That's why Champion Elevator offers tailored services to ensure your elevators consistently perform at peak levels—all while costly repairs, overtime maintenance, and downtime are kept to a minimum.
Certain qualities set these top service providers apart from their competition. View our infographic below to discover the top three things to look for in an elevator service company when selecting a maintenance plan!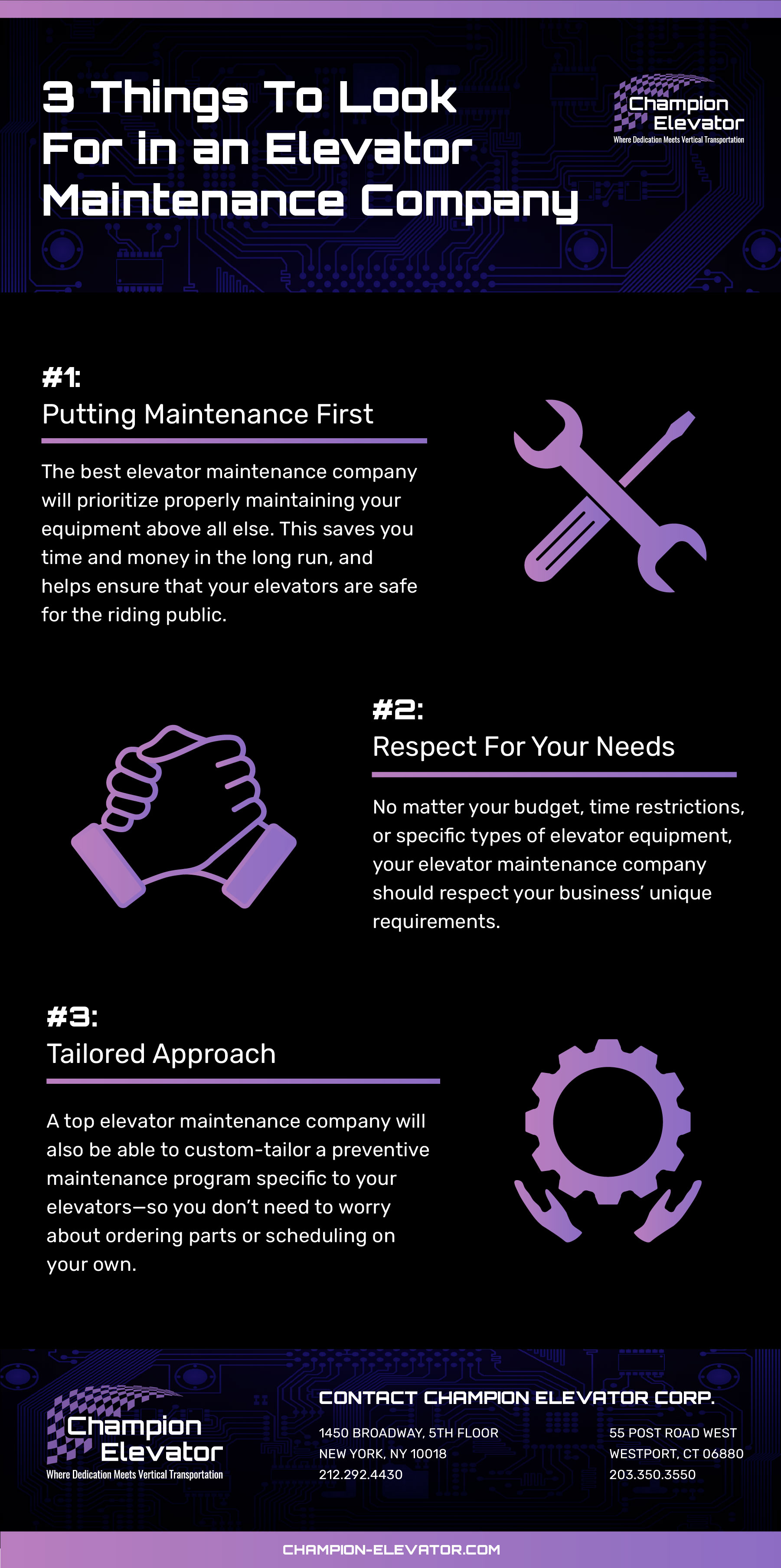 Let Champion Elevator Help You with Elevator Maintenance
Champion Elevator is one of the top elevator maintenance companies in the country, providing comprehensive services to a range of clients. Our Standard Maintenance, Maintenance Plus, and Full Service Maintenance Contracts for traction and hydraulic elevators will help you save time and money—all while ensuring your elevators run safely and efficiently. Contact us today to request a FREE estimate!