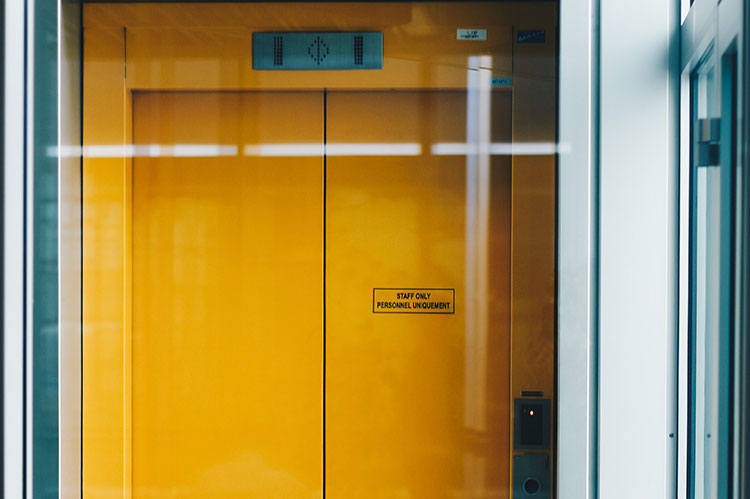 Assessing and Handling Elevator Damage
Elevator damage can be hard to assess without the proper knowledge and tools. Neglecting minor elevator damage can also cause problems to accumulate, which could lead to a lengthy and expensive fix. In some cases, it may even necessitate removal of the entire elevator!
In order to avoid problems getting worse, knowing what is causing some common elevator issues, how to check for them, and how to repair them is crucial. Keep reading to learn how to assess and eliminate common elevator issues.
Common Problems and How to Fix Them
Sudden Stops
If your elevator is stopping suddenly or if landings have become jerky and abrupt, regular inspection and maintenance by a professional can virtually eliminate these issues. These problems can be easily solved if attended to in a timely manner and avoided altogether with routine maintenance.
Worn Sheaves
If you identify or suspect worn sheaves, an experienced elevator technician can use specific tools which check that sheaves are wearing evenly. If worn sheaves are ignored, it can cause wear to cables, which in turn causes even more wear to sheaves. This compounding problem can be fixed by re-grooving or replacing sheaves.
Power Failure
Power failure can be caused by either too high or too low voltage. If you suspect voltage faults or are experiencing power failure in your elevator, an expert can use infrared thermography to identify voltage vaults. Detection of electrical issues is important so that any problems can be corrected before motor failure occurs, which could necessitate removal of the elevator.
Oil Contamination or Motor Wear
Contamination of an elevator's motor oil can be caused when seals are worn, or the elevator is not properly lubricated. An experienced tech can perform oil analysis to check for contamination or motor wear, so that seals can be replaced and lubrication practices improved before permanent damage occurs to the motor.
Bearing Malfunctions
Utilizing inductive absorbers can aid in preventing or correcting bearing malfunctions. These absorb currents and protect the entire system from breaking down. Elevator damage can be fixed and prevented by using these absorbers and preventing bearing issues.
Another way to be proactive in maintaining your elevator's bearings, and thus the motor and overall elevator system, is by utilizing advanced laser measures to detect misalignment in the elevator's motor drive. This misalignment can cause motor bearings to wear out. Detecting any misalignment can protect you from a pricey maintenance or removal in the future.
Slow Wait Time
An increasingly slow wait time may be able to be fixed by replacing relays. However, this issue could also mean a full-scale replacement is needed. An experienced elevator technician will know the difference, making regular inspections and maintenance critical in identifying and correcting any potential elevator damage.
Steer Clear of Trouble With Champion Elevator
Maintaining and operating elevators can be tricky, with so many moving parts and apparatuses. However, upholding a schedule of professional inspections and maintenance can help you spot elevator damage early on, so that issues can be repaired before a removal is necessary. Knowing how damages can affect the overall function of your elevator, and how to resolve any issues that arise, is crucial in maintaining your elevator's integrity and safety.
If you're looking for an experienced and professional full-service elevator company, contact Champion Elevator today!