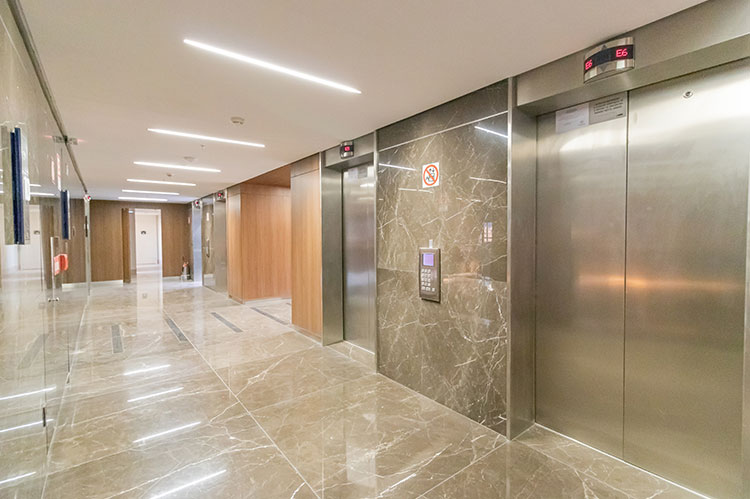 Passenger Elevators vs. Freight Elevators: What's the Difference?
Almost any type of elevator can qualify as a freight elevator, as the elevator's uses vary greatly depending on a facility's needs. However, knowing the difference between passenger elevators and freight elevators can make all the difference for your business. These two elevator types are frequently compared, but have specific differences.
View our infographic below to learn the critical differences between freight elevators vs. passenger elevators and discover which is better suited for your business.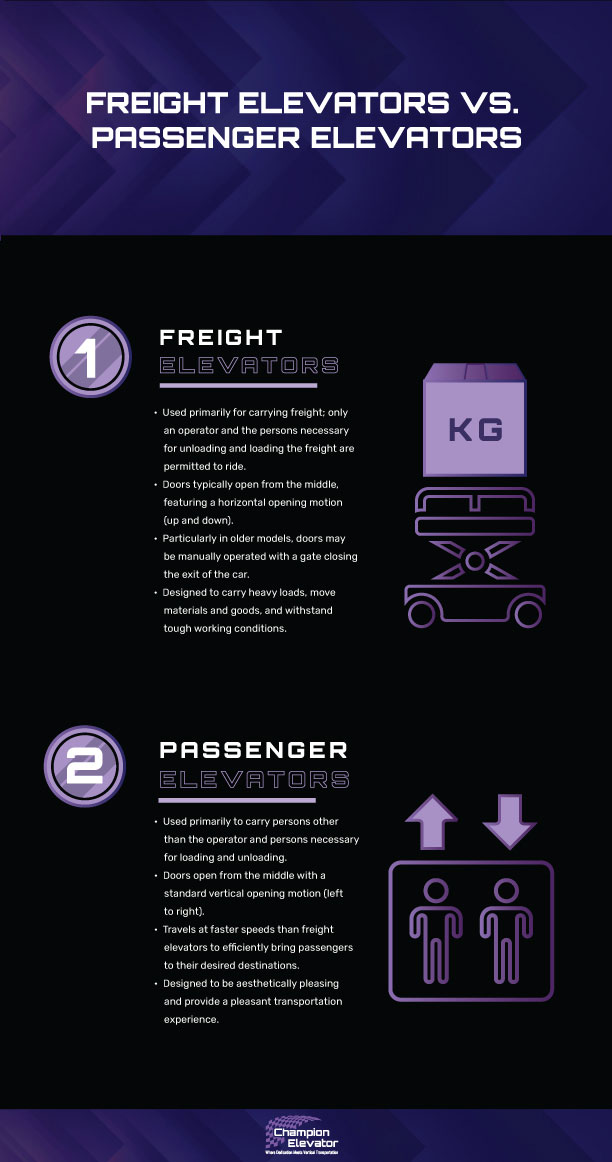 Choosing Freight Elevators or Passenger Elevators for Your Building
Freight elevators and passenger elevators may appear similar, but their usages and applications couldn't be more different. Working with a trusted elevator services provider can help you determine which is a better choice. Fortunately, the elevator experts at Champion Elevator are happy to assist you. We'll help you find the best elevator type to suit your business' unique needs—all while adhering to your timelines and staying within your budget.
Our independently owned, full-service elevator maintenance, repair, modernization, violation removal, and testing company is happy to assist you with your freight elevator or passenger elevator needs. Contact Champion Elevator today!