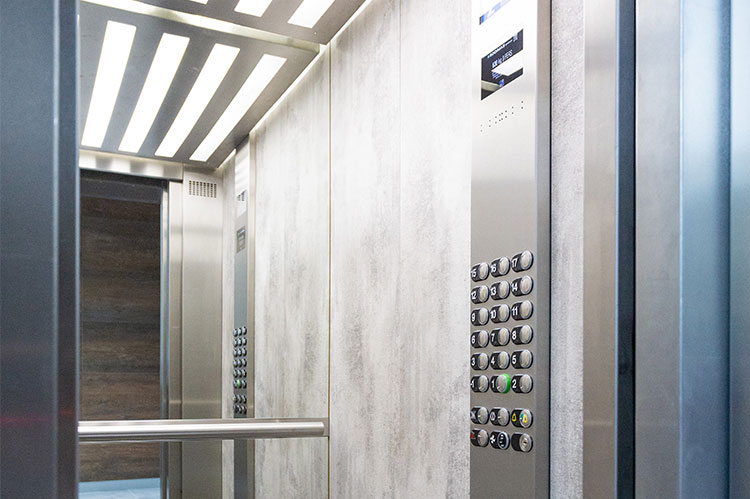 Knowing When It's Time for Elevator Modernization Upgrades
Elevator modernization is the process of updating critical elevator components to keep up with new technology, improve elevator efficiency, and enhance passenger safety. Modernization is less expensive than a complete elevator replacement and decreases energy usage while improving property value, making it a sound investment for your elevator system.
You'll know it's time for elevator modernization when servicing, repairs, and replacements become frequent and costly toward the end of your elevator's lifespan. Hydraulic elevators typically have a lifespan of 20-25 years, overhead traction elevators have a lifespan of about 30 years, and machine room-less elevators have a lifespan of about 10-15 years. However, these figures are just approximations, and an elevator's exact lifespan varies based on how frequently it is used. The decision to modernize should be based on your specific elevator's needs by a technician.
If your elevator technician suggests modernization for your elevator, the technician will create a modernization plan based on your elevator's needs and necessary code compliance.
What to Modernize
Different components of the elevator can be upgraded during the modernization process. These components include the controller, motors, interior control panels or call button panels, landing doors and cab doors, door equipment, fire recall service, card reader or floor access restriction services, rollers, cab interiors, and various aesthetic features.
When modernizing the interior of the elevator cab, you are investing in the part of the elevator that passengers see and interact with the most. This elevator upgrade is a good investment for ensuring your elevator is up to code and that passengers have a safe, comfortable, and enjoyable ride when they use your elevator. However, don't overlook the other hidden parts of your elevator that also may need to be modernized.
Depending on your elevator's needs, you can modernize your entire system or just select parts. For high-rise elevators, which service more than four floors, modernization is recommended in full and not piece by piece. However, low-rise elevators that service up to four floors can be modernized in parts.
Again, your technician will help you navigate what to modernize and how to plan your elevator modernization.
Planning Elevator Modernization in Your Building
Depending on the scale and scope of your modernization plan, the process could take anywhere from a few weeks to a whole year. It is crucial to note that your equipment will be out of use during elevator modernization. You will need to plan ways to circumvent transportation issues that employees and visitors will face during this time. Additionally, you should consider any closures or profit losses that may incur during this time and build those losses into your budget for the modernization process.
To work with experienced elevator technicians who can help you decide if it's time for an elevator modernization, and to help you plan your elevator upgrades, contact Champion Elevator today!