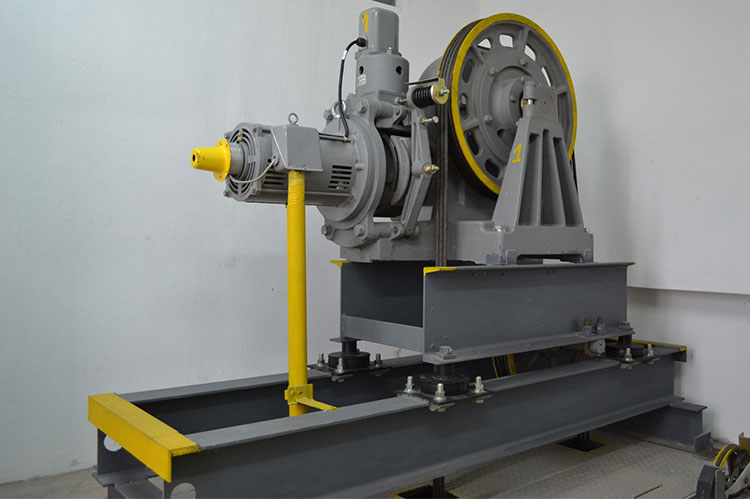 What Does a Hoist Machine Leak Look Like
Elevators are intricate machines, and knowing exactly what to watch for in terms of damage, wear, and potential danger can be difficult. Although it can be tricky, it is imperative to elevator operation and safety that any problems are quickly detected and repaired. One of the most common issues in elevator maintenance is hoist machine leaks. These can be difficult to identify, but with the right knowledge, you can ensure that you can detect a hoist machine leak before any major or lasting damage occurs.
The Dangers and Warning Signs of Hoist Machine Leaks
First of all, it is essential to know why hoist machine leaks can be detrimental to elevator operation and potentially dangerous for elevator operators, riders, and technicians. If moisture from a leaking hoist machine accumulates in your elevator pit, it can put your elevator and everyone who interacts with it at risk.
Since the elevator pit is at the lowest part of the building, it is already extremely vulnerable to rising water table levels, as well as water accumulation from leaks. Indeed, water and electricity are a dangerous combination. Water accumulation due to a hoist machine leak can not only pose a threat to people who ride and operate the elevator; it can also cause corrosion to important elevator mechanisms. This can result in the elevator stopping suddenly, breaking down, and incurring expensive and even irreversible, damages to elevator parts.
If you are experiencing stops or an elevator breakdown, it may be due to a hoist machine leak. Additionally, leaks can cause a rancid, sulfuric smell. If you detect a bad smell in or around the elevator, it could be due to a water accumulation caused by a leak. In addition, this can make the elevator pit unsafe for even elevator technicians to work in, so it is important to detect leaks and moisture before it gets too bad.
Aside from moisture, elevator pits can also collect trash, dirt, and fallen parts. Maintaining a clean elevator pit makes it much easier to detect any water due to a leak. In addition, being able to see any moisture in the elevator pit allows you to pump out the water. This will also allow you to repair the leaking hoist machine before any further damage occurs and before it becomes a threat to safety. 
Combat Hoist Machine Leaks With Champion Elevator
Catching a hoist machine leak before it becomes a serious threat to safety and elevator integrity and operation is extremely important. As hoist machine leaks are a common issue among elevators, it is also vital that you know the dangers and warning signs of leaks so you can attend to them promptly.
One of the best ways to make sure leaks are fixed and your elevator is running safely and efficiently is to work with professional and knowledgeable elevator technicians. If you need a dedicated team of elevator professionals, look no further than Champion Elevator. Make us your first call for all of your elevator repair and maintenance needs. Contact us today!