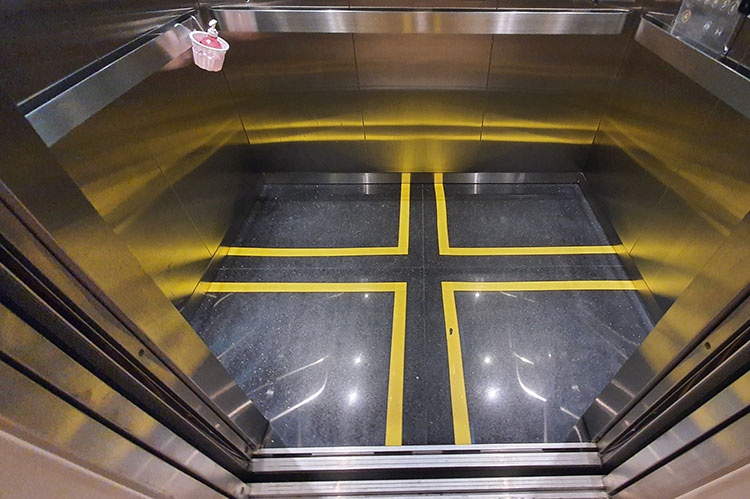 What Elevator Dimensions Will Work Best for Your Business
Elevators are a daily convenience and can promote efficiency and comfort within your business. The most important part of the elevator installation process is determining and sticking to elevator dimensions. However, knowing what measurements are needed to install an elevator can be a daunting and challenging task. To ensure you have the space required to install a commercial elevator and that it will be large enough to fulfill your needs, you will need to determine what elevator dimensions will work best for your business. Champion suggest meeting all ADA requirements all the time so that you can increase your services to those in need and increase your buildings value!
Know the Regulations and Mandated Measurements
Before you can decide precisely what elevator dimensions will be best for your business, you first need to know the minimum measurements allowed for commercial elevators.
Make sure you are knowledgeable on and adhere to all regulations and mandated measurements for commercial elevators. According to ADA mandates, elevators must be accessible to visitors in a public space with minimal effort. If you plan to install an elevator in a tight corner or area, it may not meet accessibility standards. Ensure your elevator is installed in a large enough space to accommodate these mandates and be convenient for all of your business's visitors and partners.
In addition, all commercial elevators must have a car depth of at least 51" and a car width of at least 68". However, if your elevator has center opening doors, your elevator car width must be at least 80". The inner dimensions of your elevator car must be between 5-8' by 4'3", and 5-8' by 7'11". However, these measurements are for the elevator car alone, and you must also consider the size of the shaft, which extends even farther than the car's dimensions. You must ensure you have enough space to install a comfortable elevator car and the elevator shaft and associated mechanisms.
Knowing the minimum amount of space required to install a commercial elevator will help you determine where you are able to install your elevator within your business.
Consider Your Business Needs
After you have determined that you have space to install an elevator that adheres to all mandates, you can decide which elevator dimensions will work best for your specific use. Consider how many visitors your business gets on a daily basis and how many will be using a single elevator at any given time. If your business doesn't experience much in-person traffic, you can opt for an elevator closer to the minimum size. However, if your elevator will see many travelers, you will want to maximize your elevator dimensions to ensure that it will safely accommodate all of your visitors.
Confidently determining your ideal elevator dimensions will help alleviate stress, fines, and installation delays associated with installing your commercial elevator. Keeping these things in mind will help you proceed with installing an elevator that meets all of your business's needs and stays within regulations.
Work with Champion Elevator Today
For more expert advice on finding the elevator dimensions best for you, or for maintenance, testing, modernization, violation removal, and repair from a premier team of experienced elevator technicians, contact Champion Elevator today!