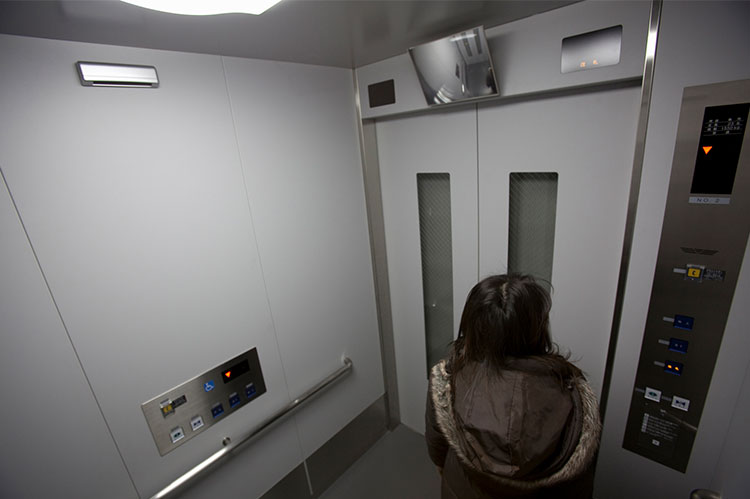 The Benefits of Elevator Security Systems
There are many benefits to installing elevator security systems. However, the benefits may not outweigh the costs for your particular needs. There are also a few different options when it comes to elevator security. Here are some tips on how to decide if installing an elevator security system is right for you!
Access Control Systems
The two main categories of elevator security are access control systems and CCTV systems.
Simply put, access control systems strategically limit access to certain elevators, floors, and times of operation. This works by distributing identification cards to everyone who is allowed to use the elevators, each of which are programmed with specific credentials and permissions.
These systems are beneficial if you need to keep the general public, customers, or vendors out of specific areas of a building, or if certain employees are only permitted to visit their designated floor or are only allowed to access the elevator during certain times.
You can install turnstiles that limit accessibility to elevators altogether to prevent elevator "hitchhikers" from catching an elevator to a floor they do not have permission to access. Alternatively, you can also install an access control system that requires riders to present their credentials when calling an elevator and again when selecting a floor for additional security and monitoring purposes.
Installation and configuration of access control systems are relatively easy. Their programming can also be flexible. This means you can change riders' access to specific elevators, floors, and allowed operation times as your needs change.
These elevator security systems can also be set up so that only supervisors can disarm the system for increased security. In addition, these systems record details about who accesses which floors at which times, which can be valuable data for your business. Access control systems can also save you money on hiring security guards or doormen to protect and monitor building access.
Keep in mind that in order to install and maintain this type of elevator security, you will need to provide all elevator riders with identification cards that are programmed for their specific needs and permissions. There are also now smartphone enabled access control systems, which may be useful in employing a security system in a building with many elevator riders.
CCTV System
Another option for elevator security is a CCTV system. If an access control system doesn't fit your needs, installing cameras can still add a level of security to your building's elevator system.
CCTV can deter criminal activity, and can serve as a safety feature in the event of an elevator break down or malfunction. A CCTV system can also provide legal protection in the case of a malfunction or breakdown, by having a reliable account of what happened during the incident.
For increased security, access control systems can be used in conjunction with CCTV to monitor who is attempting to operate the elevator at what times.
Boost Your Elevator's Security with Champion Elevator
For professional assistance in deciding which elevator security system best suits your business—or for elevator maintenance, repair, violation removal, or testing—contact Champion Elevator today!