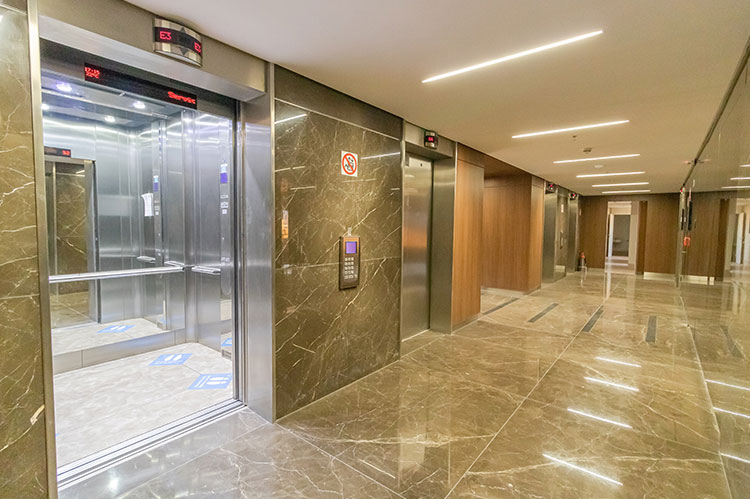 How Elevator Inspectors Conduct QEI Inspections
Qualified Elevator Inspectors, abbreviated QEI, are elevator technicians who have been certified by the National Association of Elevator Contractors (NAEC) to have the knowledge, skill, and education to thoroughly inspect elevators to ensure the highest level of safety and code compliance. A QEI inspector has demonstrated that they have the education and experience to inspect elevators at the highest standard—so you can feel secure in your elevators' efficiency and safety.
While it is important to have your elevators inspected on an annual or bi-annual basis, monthly maintenance can help ensure your elevators are running smoothly and are likely to pass all inspections.
What QEI Inspectors Are Looking For
QEI inspectors will make sure all aspects of your elevator are working correctly. Here are a few common reasons why elevators fail QEI inspections.
Pressure test or load test
The primary thing elevator inspectors will do during an inspection is perform a pressure test on hydraulic elevators or a load test on traction elevators. These tests see whether your elevators are still able to safely transport passengers or freight as intended. Regular maintenance is the best way to ensure your elevator will pass a pressure or load test.
Checking for unsafe conditions
QEI inspectors will be looking at all parts of your elevators. Even if components such as doors or control panels aren't in pristine condition, they will likely pass the inspection as long as they are safe. However, any part of the elevator not functioning well enough to be safe for operation will cause an inspection failure.
Phone connection to an outside monitoring company
One of the most common reasons for QEI inspection failure is the phone connection to an outside monitoring company not working. Before your inspection, make sure all phones in elevators are functioning properly, or have them repaired before your inspection. These are critical to ensuring passengers' safety.
Alarm bell not working
Another common cause of QEI inspection failure is an elevator's alarm bell not working. Again, this is easy to test before your official inspection and is integral to your elevators' safety.
Fire testing log not up to date
Ensure your elevator's fire testing log is up to date before your inspection. Doing so is a simple yet critical step in elevator maintenance and testing.
Elevator certificates not present
Possibly the simplest failure to avoid, your elevator certificates must be on the premises, if not in the elevators themselves. This is true at all times, especially at the time of inspection.
Measures You Can Take
Most of these common failures are easy to avoid but also easy to overlook. Make sure these items are up to date before the elevator inspector arrives to avoid failure. The best way to ensure your equipment stays functioning correctly is to have professional elevator technicians regularly maintain it.
After inspection, you have a limited amount of time to submit an Affirmation of Correction and correct any failures to avoid penalties.
For further assistance in ensuring your elevators stay up to date for optimal safety and functioning, or to schedule a QEI inspection with an experienced technician, contact Champion Elevator today!