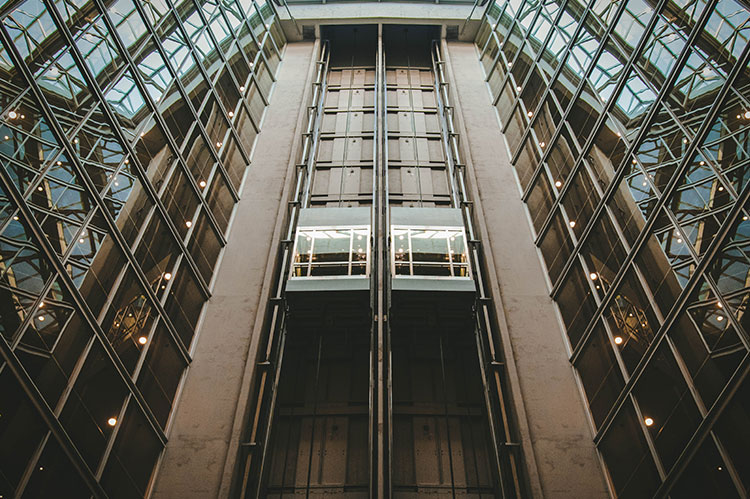 4 Best Practices For Winterizing Elevators
The elevator ride is taken in stride by many to get to their subjective destinations, located in towering offices and apartment buildings across America.
Champion Elevator understands that the proper functioning and safety of these elevators takes the dedication of routine of skilled maintenance behind-the-scenes, especially in winter, when the thermometer temperatures plunge.
Check Elevator Battery. Just as smart drivers make sure their car batteries are fully charged, astute elevator maintenance technicians will test batteries for the elevators by ensuring battery back-up systems are at full charge and ready for any power outage emergency. Some additional items people may not be aware of include emergency lights, emergency alarm systems, hands-free communication, and even mother board and software components, and other programs operated by battery. Champion Elevator is "energized" to be of service!
Check Elevator Hoistway Door Saddles. Snow, sleet, ice, and wind are conditions that can slow down walking, driving, and increase the rate at which an elevator can be affected. Believe it or not, these elements are brought into buildings in small increments but become lodged in the floor hoist door saddles. This, combined with the change in temperate of equipment, will make the hoistway doors operate more slowly and can even become jammed if proper maintenance is not performed.
Keep Elevator Temperatures Warm. Automobile owners understand a quick start on a cold morning could protect their engine from the cold winter temperatures. Champion Elevator professionals, responsible for ensuring the elevator starts with a push of a button, winterize elevators by keeping a consistent temperature in the elevator control rooms, located on top of the elevator car, ensuring there is appropriate insulation in the tank and hoistway.
Smaller hydraulic elevators may require a tank heater if the machine room is not sufficiently heated. This will help with the better operation of this type of elevator.
Condensation can cause electrical malfunction to the motor and lift controls.  Our professional elevator technicians would also report to the building owner drafts in the shaft that would cause air resistance, hindering the proper closing of the elevator doors.
Keep Elevator Rails Lubricated. Smart car owners will ensure the locks of their car, window channels, door hinges, and weather stripping are well lubricated to prevent freezing that hinders proper opening and closing of windows and doors. This same understanding applies when winterizing elevators. In some low rise and freight elevators, the elevator is not equipped with roller guides and instead has guide shoes. To avoid friction caused by dry winter weather, elevator tracks should be lubricated with a special oil of 85 to 95 degrees Fahrenheit, between the elevator rails and elevator car guide shoes.
Responsible car owners place the care of their vehicles into the hands of professional mechanics. Responsible building owners and facility engineers place the maintenance and care of their elevators in the hands of Champion Elevator. Contact us today for your maintenance, repair, modernization, and violations needs.