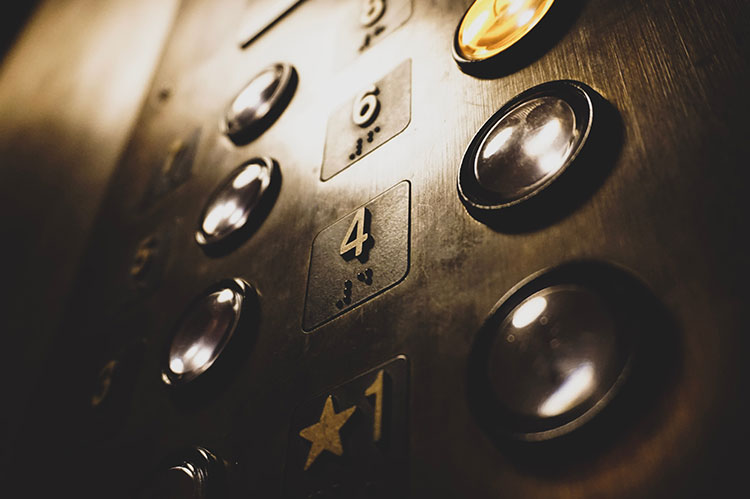 A Snapshot Of Elevator Violations In NYC
There are an estimated 71,000 high-rise skyscraping buildings in New York City and surrounding boroughs, most possessing elevators and escalators providing an approximated 35 million rides daily.
The NYC Department of Buildings' (DOB) elevator unit, is the agency responsible for the annual inspection of elevators, escalators, and related devices.
An outside contracted inspecting firm for the DOB elevator unit performs unannounced elevator and escalator inspections annually. Building owners must provide the inspector access to test the elevators and escalators.
A Snapshot Of Elevator Violations In NYC
The first item the elevator inspector needs to see is a current maintenance log being provided by an approved elevator service repair and maintenance firm.  The firm's name, address, and phone number must be posted where the custodial staff, as well as the DOB inspector, can readily see it.  The elevator service firm needs to be capable of repair, maintenance, and the replacement of elevators and escalators, in accord with the requirements of the American Society of Mechanical Engineers.
Elevator inspections that may result in elevator violations fall into three categories:
Category 1: No-load safety test performed between January 1 to December 31 each
year.
Category 3: Category 3 is the inspection and test performed every three years of hydraulic water elevators. These elevators are rare, the bulk removed from operation in 1999.
Category 5: Full load and speed inspection test, performed every five years. This test required at the end of the month last performed.
Other elevator violations most commonly noted:
The most frequent elevator violation, Failure to Maintain a building device. This violation is for the reason of defects of the elevator found at inspection.

A fire extinguisher in the elevator machine room with a past-due expiration date.

Emergency telephone in an elevator, not working correctly.

Defective door restrictors, which may cause elevator doors to open




between floors.

Badly worn, defective or damaged, hoist cables.

Defective brake assembly.

Single elevator in building 'out of service.'
Champion Elevator has the work ethic and expertise to get the job done. Our communications with the NYC DOB elevator unit can expedite getting the necessary paperwork completed, avoiding costly penalties of late filing of Category 1, 5, and AOC (Affirmation of Correction) inspections. Contact us today!