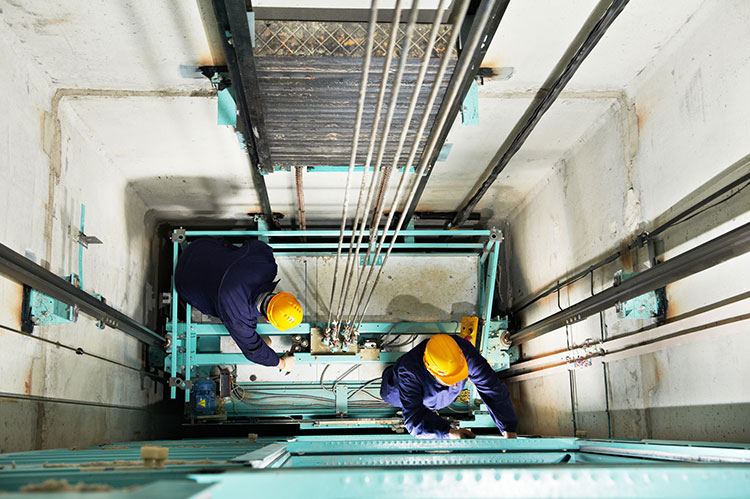 Quality Elevator Service Elements
As a building manager or business owner, you can't afford to cut corners. That's why it's crucial to get hiring right the first time–especially when it comes to elevator service companies.
Elevator service companies are NOT created equal. When your building relies on elevators to transport customers and staff, it pays to work with the best in the business. Plus, downtime periods are not only inconvenient; they can also cost your business thousands and drive away valuable customers.
Here are the key elements to look for when hiring an effective elevator service company!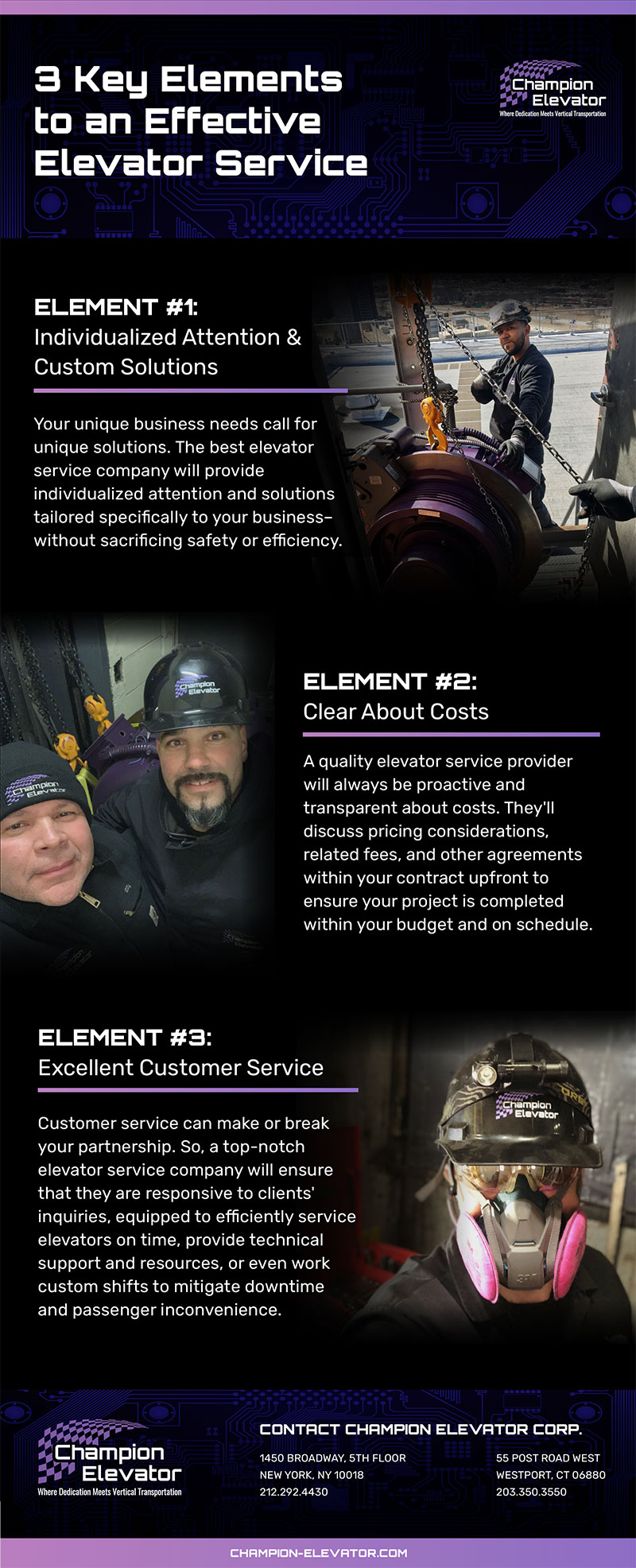 Champion Elevator is an independently owned, full-service elevator company providing maintenance, testing, modernization, violation removal, and repair services. Offering services throughout New York City's five boroughs, Westchester, Nassau & Suffolk Counties, and Connecticut, we go above and beyond to achieve higher standards than our competition and provide our customers with the best elevator services possible.
When you're ready to hire an elevator service provider committed to excellence, contact Champion Elevator today.