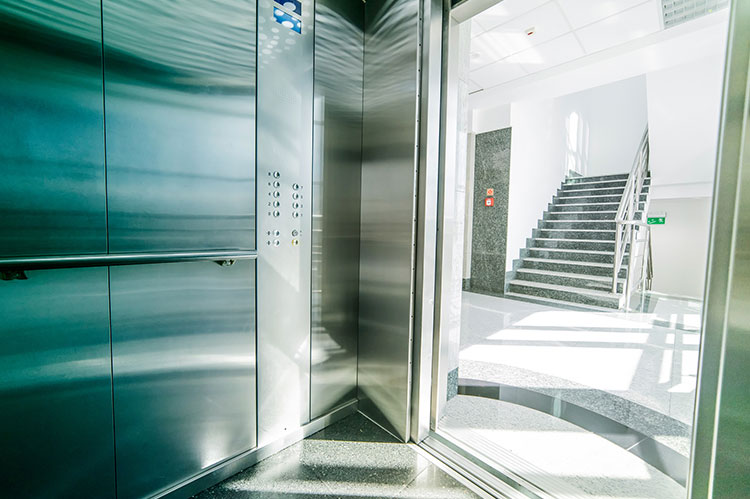 Elevator Décor Tips and Inspiration
When installing or updating your elevator, it can be easy to overlook design and décor. While safety and functionality will always be essential in elevator maintenance and operation, you mustn't ignore the look and feel of your elevator.
Your customers, tenants, or employees likely use the elevator every day, and riders should be both safe and comfortable.
Here are some elevator décor and design tips to ensure a comfortable and aesthetically pleasing ride.
Interior Upgrades
Your elevator's car needs interior upgrades to remain appealing and in style, just as it requires technical maintenance. Keeping the inside of the car updated will ensure your elevator doesn't feel outdated or uncomfortable.
Modern Trends
One of the easiest ways to transform your elevator décor's look and feel is to replace the wall paneling to keep up with modern trends. This doesn't necessarily mean an expensive state-of-the-art gilded and glass elevator transformation. It can be as simple as replacing outdated vinyl paneling.
Mirroring
Consider a mirrored ceiling or paneling for a smaller elevator car. Mirrors can make the space feel larger, while adding a clean, sleek effect.
Material Paneling
Another way to add a fresh, modern flair to your elevator décor is with smooth, shiny metal paneling. If you want to convey a sense of elegance or timelessness, high-quality wood paneling can add a classic warmth.
Hardware Upgrades
In addition to wall paneling, pay attention to the look and condition of your elevator's handrails, lighting, and control panel. Ensure all of these elements either match or complement the style of the wall panels, the style and colors of the building, and modern trends. Matching materials on these elements is a simple way to reinforce a cohesive style and add a bit of flair to the elevator car.
Consistent Branding
The style and brand of your building or business should be reflected in your elevator décor. While it may seem frivolous, the elevator may be one of the first things a potential customer, client, or partner sees, and you want your elevator to accurately reflect your brand and make a good impression. If you want a warm, family-oriented feel, consider warm colored accents and fixtures. Similarly, if you are looking to add to a contemporary look, consider opting for cool silvers and clean blacks.
Professional Elevator Upgrades in NYC
Of course, safety and performance will always be an elevator's top priority. However, it is also valuable for an elevator to be comfortable and appealing. Your elevator will make an impression on your riders, so make sure it is a positive and an accurate reflection of your building. Invest in your elevator, people, and building by working with Champion Elevator. We can take care of all your elevator installation, repair, and upgrade needs. Contact us today for a free estimate!