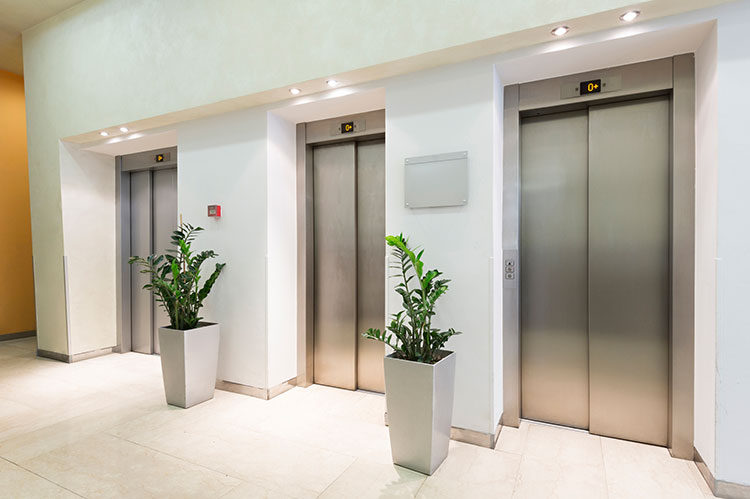 When Elevator Modernization is Needed
Elevator modernization is the process of updating your elevator's components with new technology to increase its safety, improve its performance, and enhance its aesthetics. It can be challenging to know when modernization is needed for your elevator. Here are the benefits of modernization and signs that your elevator may be due for modernization.
Benefits of Elevator Modernization
Controller Modernization
Modernizing your elevator's controller can increase the elevator's energy efficiency and ride comfort, as well as lead to a faster response time, more accurate floor leveling, and emergency service compliance. If you notice decreased energy efficiency resulting in higher energy bills, slow response times, or if your elevator car is not level with the floor when it reaches its destination, it may be time to modernize your controller.
Door Equipment Modernization
Door equipment modernization is beneficial for passenger safety, reducing noise, increasing door speed, improving your elevator's aesthetic, and is an opportunity to install or replace an electronic door reopening device. If you are experiencing a delay in your doors opening, if you hear any new noises, or if your elevator doors are beginning to look worn or dated, modernization of your elevator doors may be needed.
Cab Enclosure Modernization
Modernization of your elevator's cab enclosure can help your elevator achieve ADA compliance, improve riders' comfort, replace lights with low voltage lighting for increased energy efficiency, and improve the looks of your elevator's interior. If your elevator does not meet ADA specifications, if you are experiencing high energy bills, or if your elevator's cab looks run down or out of date, consider modernizing your cab enclosure.
Signal Equipment Modernization
Signal equipment can be modernized for ADA compliance, vandal resistance, improved aesthetics, and to upgrade emergency lighting and communication systems for increased safety. If your elevator has been in service for a while without upgrades, modernizing your signal equipment may be beneficial.
Hydraulic Power Unit Modernization
Modernizing your hydraulic power unit will improve your elevator's performance, reduce vibrations and noises, increase floor leveling accuracy, lead to energy savings, and eliminate overheating issues. If your elevator is not running efficiently or smoothly, it may be time to modernize your hydraulic power unit.
Traction Upgrades
Traction upgrades will increase efficiency, improve your braking system, increase safety, and comply with codes. If your elevator isn't braking smoothly or running efficiently, traction upgrades may be needed.
Next Steps and Timelines for Elevator Modernization
If you identify any of these issues in your elevator equipment, hire a professional elevator company to assess your elevator's condition and help you decide what is best for your needs. Management teams and elevator technicians will help you create a modernization plan that includes what needs to be modernized, the scope and sequence of the modernization project, and what codes need to be met.
It's important to note that your elevator will be out of service while the modernization project occurs. Modernization projects typically take 8 to 12 weeks; however, an elevator company will give you a more precise timeline for your specific project.
The typical lifespan of an elevator is about 20-25 years. If you are experiencing any of the above problems and your elevator is nearing its second decade of operation, it may be time for a new elevator installation.
Schedule Elevator Modernization with Champion Elevator
Champion Elevator helps you achieve your modernization goals with our industry expertise, talented technicians, and superior modernization techniques. To work with experienced elevator technicians on your next elevator modernization project, contact Champion Elevator today!