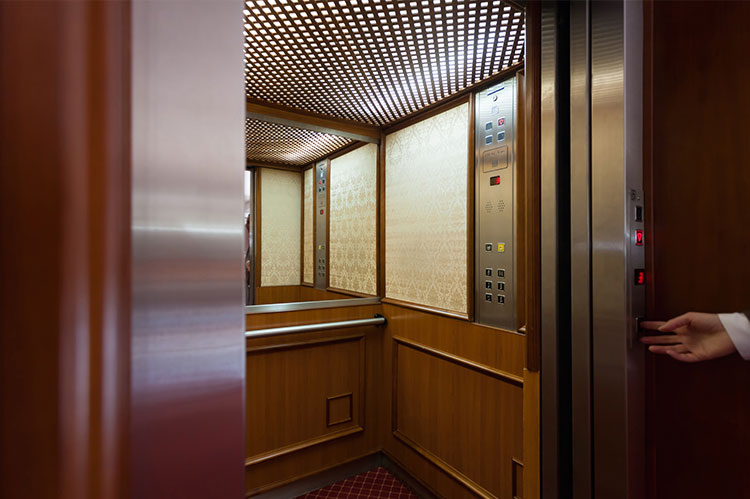 4 Elevator Design Planning Tips
When preparing to have an elevator system installed for your business or property, it's essential to have a well-thought-out plan. A thorough plan will help ensure that you have a safe and efficient elevator system installed. In addition, a well-designed and aesthetically pleasing elevator can be highly beneficial to your business or property. Beyond increased efficiency, a good plan will also help you avoid costly changes, delays, or repairs that result from a poor design.
Here are 4 elevator design tips to ensure your elevator system works for you!
1. Don't Rush the Planning Process
Taking extra time during the planning period will save you time and money down the road. It's crucial that you start the planning process far enough in advance so that the project is not rushed and critical aspects are not overlooked.
The entire process from planning, to installation, to operation can take a while, so you must start early enough to allow for thoughtful planning and careful installation, with enough room built into the schedule in case of any delays.
2. Plan Based on Your Needs
There are numerous variables to consider when designing your elevator system. Many of the decisions concerning your design will rely on your business or property's specific needs and usage.
A couple of questions can help you determine the number and size of elevators you will need. For example:
Will you need multiple elevators to transport staff, clients, customers, etc.?
Will only passengers be riding the elevator, or will equipment, luggage, etc., be transported?
When making your plan, it's also essential to think about the amount of passenger traffic that your elevator will experience. Consider how many people will use the elevator, whether or not there are any particularly busy destinations, and when peak times of operation are for your purposes. The handling capacity and wait time need to be accurately determined to suit your needs, and keeping these considerations in mind will help in this determination.
3. Plan Based on Your Building
In addition to your business's needs, some aspects of your building will also be important in elevator system design. Your elevators must be suitable for your building's needs and design. For example, how many floors need to be serviced is a crucial thing to consider when planning. Elevator shaft dimensions, including pit size and headroom, also need to be accurately determined for safety and efficiency—these aspects rely heavily on your building's specificities.
It is also vital that you don't overlook local and federal elevator standards and codes. Keeping all regulations in mind during the planning process will save you from delays and costly changes to bring your elevator up to code.
4. Remember Aesthetics
Your elevator may be one of the first things a potential client or customer sees, so it's important that your elevator, especially its cab's interior, is presentable and positively reflects your business or property. Don't overlook the style and functionality of wall panels, flooring, and lighting for your elevator.
Plan Your Elevator Design with Champion Elevator
Champion Elevator is an independently-owned, full-service elevator company offering elevator maintenance, repair, modernization, violation removal, and testing. To work with expert elevator technicians who can help you accurately and thoughtfully create your elevator design plan, contact Champion Elevator today!