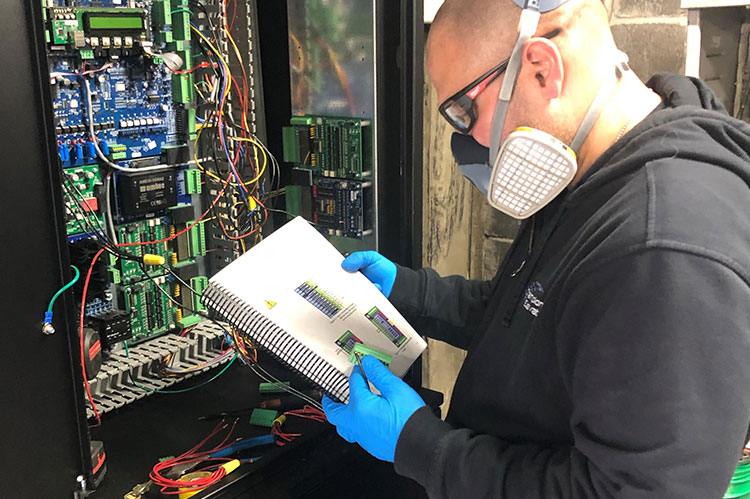 Elevator Inspection: What You Need to Know
Elevators make day-to-day business more efficient. Operating an elevator at your business or facility is a great way to make your space more efficient and accessible. However, as the business or property owner, you have the legal responsibility of ensuring your elevator is well-maintained and safe to operate.
Knowing when you should have your elevator professionally inspected is extremely important. Understanding when to have elevator inspections conducted is critical in complying with mandates and regulations and ensuring your elevators are safe, comfortable, and efficient for all passengers. A well-operating elevator that transports your customers or clients in a safe and timely manner is good for business, which is another reason to be on top of your elevator's maintenance and inspection schedule.
Planning Elevator Maintenance
Preventative elevator maintenance can be conducted according to a set schedule every few months to ensure that your elevator is operating efficiently. You can determine this schedule with the assistance of your trusted elevator technician.
During elevator maintenance, any potential issues will be identified. Once identified, necessary repairs or replacements can be made before causing further, possibly permanent, damage to your elevator. Regular maintenance is vital in the short term for reliability and efficiency. Still, it can also save you time, money, and stress down the line by resolving minor issues before they can worsen or accumulate—resulting in a much bigger and more expensive repair.
Elevator maintenance is mainly conducted for efficiency, whereas full inspections are primarily conducted to ensure your elevator's safety. However, suppose a full inspection and scheduled preventative maintenance happen to fall around the same time. In that case, your professional elevator technician can conduct both simultaneously, saving you from scheduling multiple visits from your technician.
When to Schedule Elevator Inspections
As previously mentioned, periodic inspections are conducted to assess your elevator's operation and passenger safety. Commercial elevators must be inspected at least every year. The specific interval of time between inspections varies, however, based on how frequently the elevator is used, the elevator manufacturer's recommendations, as well as how often state and local regulations dictate. These thorough inspections are a comprehensive inspection of your elevator's functions and mechanisms.
During elevator inspection, elevator testing is also conducted. Elevator testing is important because it is how your technician will determine if your elevator is operating at its maximum efficiency and can carry its maximum weight capacity. This is especially important in businesses or properties where elevators experience heavy, regular traffic.
A full initial inspection is often required when an elevator is first installed. After the initial inspection, a regular biannual or annual inspection is essential to your elevator maintenance and operation.
Schedule Elevator Inspections and Testing Today
If you're looking for an experienced and professional full-service elevator company to assist in scheduling and performing your elevator's preventative maintenance, testing, and full inspections, contact Champion Elevator today!