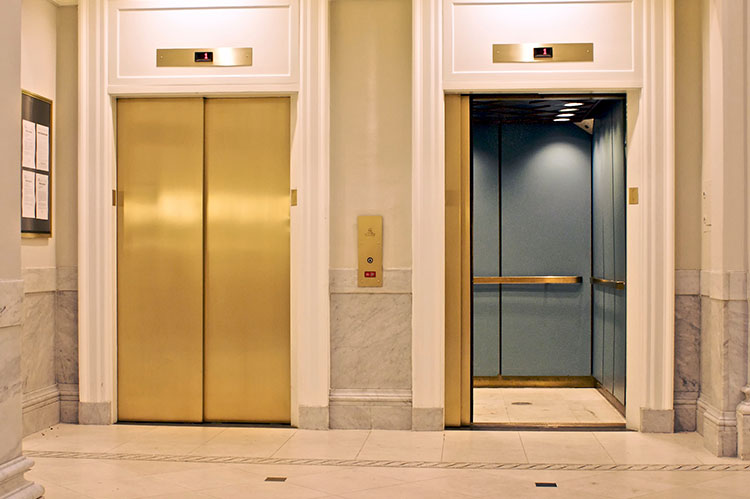 What a Clean Elevator Will Do for Your Business
Regularly cleaning your company's elevator may not seem like an important priority, but failing to keep your elevator clean can negatively impact your business. In addition to regular maintenance and testing for elevator efficiency and safety, cleaning your elevator is essential to its operations and to your business's success.
Here are the benefits you can expect from maintaining a clean elevator at your company.
Elevate Passengers' Perception
Commercial elevators come in contact with a lot of different hands, feet, and whatever dirt, debris, or germs they may carry on board with them. Additionally, a business' elevator is often one of the very first things a potential customer, client, or partner sees when entering your property. The condition your elevator is in can leave a lasting impression on customers and stakeholders, so it is important that the regular traffic and wear-and-tear your elevator endures don't accumulate and present themselves poorly to passengers.
Protect Passengers' Health and Safety
In addition to clients' perception of your business, a clean elevator can also help eliminate certain health and safety issues. Small enclosed spaces such as elevators can lead to the spread of unwanted or potentially harmful germs. This is why a clean elevator is so critical for ensuring all passengers' safety. For this reason, it is important that you sterilize all doors, walls, call buttons, and panels regularly to kill any viruses or bacteria that may be lurking on these shared touchpoints.
You should clean your elevator just as you would clean the rest of your business or property to maintain a professional atmosphere. This means cleaning carpeting or other floorings, any mirrors, the elevator's ceiling, all light fixtures, and panel and call buttons. These seemingly small details actually experience a lot of use, so keeping them sparkling clean can make all the difference to a passenger and potential customer.
In addition to the details mentioned above, clean all gaps and sills thoroughly with a vacuum. You may not notice these spots if you ride the elevator every day, but a new client could definitely notice an accumulation of dirt and debris in these places, potentially affecting their experience at your business.
Keep Elevators Running Smoothly
While all of the forward-facing aspects of elevator cleanliness are extremely important, it is also integral to elevator maintenance and visitor experience to clean the more-hidden spots of your elevator. Having a professional elevator technician regularly clean your elevator's pit can prevent any trash or debris' interference with your elevator's mechanisms. Although passengers may not notice this effort immediately, it will most certainly be beneficial in the long run. Maintaining a clean elevator pit will also lessen your business or property's chances of a pest infestation. While a customer won't see your elevator's pit, they will definitely see an unwelcome mouse or cockroach passenger on their elevator ride—which will definitely color one's perception of the business.
Maintain Safe and Clean Elevators with Champion
If you're looking for an experienced and professional full-service elevator company to assist in keeping your commercial elevator clean, contact Champion Elevator today!