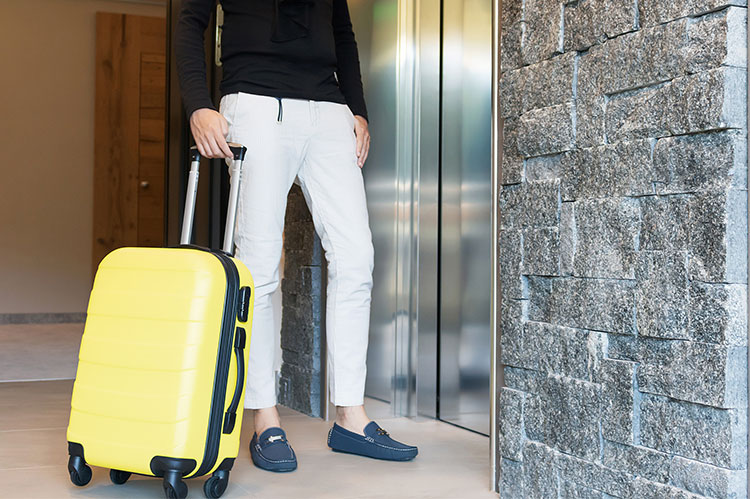 6 Ways to Know It's Time to Call an Elevator Technician
An elevator that is not operating correctly can be both inconvenient and dangerous to passengers and operators. Knowing exactly when to call an elevator technician can be difficult, and scheduling elevator maintenance may seem perplexing at first. However, some common signs indicate when it may be time to call in a professional elevator technician.
Here are 6 key signs to keep an eye out for in your building's elevator.
If your elevator is making any strange or new sounds, it's a good idea to contact an elevator technician. Any squeaking, screeching, rattling, or change in the noises your elevator makes could mean that something is not functioning properly.
If you notice any issues or changes in your elevator doors, you should contact a technician. For example, if the doors are opening or closing when they shouldn't be, if the opening or closing of doors is very delayed, or if there is a gap between the doors, it's time to schedule elevator maintenance.
If the ride quality is getting worse in your elevator, don't delay in scheduling maintenance. If passengers experience bumps, jolts, stops and starts, or strange vibrations, it could be a signal that your elevator requires a visit from a technician.
If your elevator is running more slowly than usual or if passengers are experiencing longer wait times, it's time to schedule maintenance. Besides increasing your elevator's efficiency and improving your passengers' experience, elevator maintenance can also diagnose any issues with your elevator that could pose safety risks down the line.
If the elevator is not level with the landing whenever it reaches its destination, meaning that passengers have to step up or down to exit the elevator, it's important that you call an elevator technician. Besides signaling that your elevator requires maintenance, this issue also poses a safety risk to passengers and could lead to liability issues for your business or property should anyone become injured due to the unlevel surface.
If you are making a lot of minor service calls, it may be time to opt for a full modernization of your elevator. A lot of small issues happening regularly can be costly to a business, and may be a sign that your elevator is not running as efficiently as possible. Call your trusted elevator technician to discuss modernization options for your elevator.
It is extremely important to know when to call an elevator technician for preventative maintenance. Do not neglect signs from your elevator that it's time to schedule an appointment, or wait until the elevator isn't operating properly to call in the professionals. Having regular maintenance performed on your elevator is important for keeping passengers safe, ensuring your elevator is up to code and will pass all required inspections, as well as avoiding any accumulation of issues—which could result in future repairs or replacements that are more expensive in the long run.
Hire a Professional Elevator Technician from Champion Elevator – We Are Here to Help!
For more information on elevator maintenance or to hire a professional team of highly qualified elevator technicians, contact Champion Elevator today!