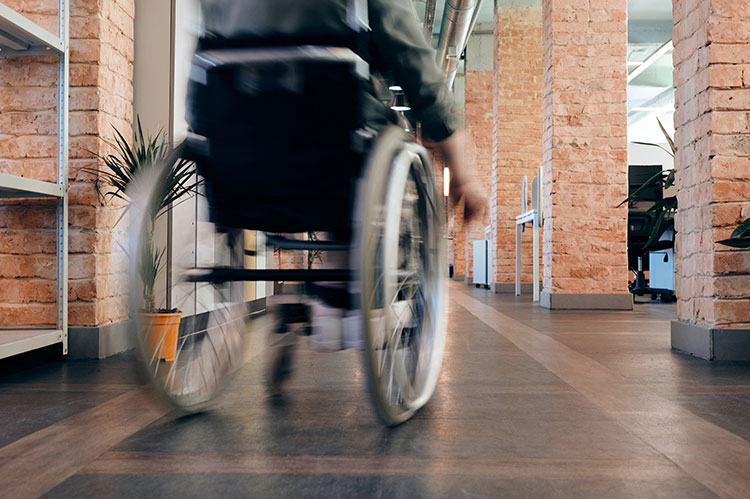 Improve Accessibility with Our Wheelchair Lift Platforms
Wheelchair lifts, also known as platform lifts or vertical platform lifts, vertically transport both wheelchairs and their occupants. These wheelchair lift platforms can be installed in businesses to meet ADA requirements or homes to increase accessibility and convenience.
In addition, wheelchair lifts are an excellent choice for any home or building inhabited or frequented by wheelchair users, with a lower cost and installation commitment than traditional elevators. Keep reading to learn more!
Why Choose a Wheelchair Lift
Unlike material lifts, which only transport objects and materials, and stair-lifts that only transport passengers, wheelchair lifts can transport passengers while they are still seated in their wheelchairs. This capability provides improved accessibility and convenience for those with disabilities that other lifts do not.
Wheelchair lift platforms are easy to integrate into homes and buildings, and no structural changes or construction are needed for installment, unlike in full residential elevator installation. Additionally, wheelchair lifts are great for smaller homes and buildings where space or cost are not conducive for installing a full passenger or freight elevator.
What Wheelchair Lift Platform is Right For You?
Another benefit of wheelchair lifts is that they can be installed inside or outside your home or business, depending on your individual needs. Exterior wheelchair lifts are ideal for homes and buildings with elevated entries, such as a porch or deck. Interior wheelchair lifts allow wheelchair users to reach the upper levels of a home or building. Since these lifts replace an elevator at a fraction of the cost, you can install multiple wheelchair lifts—both indoor and outdoor—if your home or building has elevated entries as well as multiple levels.
Besides deciding where to install your wheelchair lift, you can also customize the lift itself to suit your comfort and needs. Wheelchair lifts can be enclosed either fully or partially, or open depending on your convenience and safety requirements. Our wheelchair lifts also come in varying weight capacities. Additionally, you can choose a lift equipped with emergency battery options so that the lift will work even in the event of a power outage or emergency.
Finally, you can choose a wheelchair lift that operates straight up and down or an incline platform lift, which follows the incline of a flight of stairs. These lifts operate similarly to stair-lifts but can transport passengers along with their wheelchairs for increased convenience and accessibility.
Let Us Help You Choose the Best Wheelchair Lift Platform
Wheelchair lift platforms are an excellent choice when looking at lift and elevator options to increase accessibility in your home or business. With a wide range of lifts to choose from to suit your specific needs, and at a fraction of the cost of a full elevator installation, there is no doubt that you can find a Champion Elevator wheelchair lift that is perfect for you! For assistance in choosing a wheelchair lift, or for wheelchair lift installation, contact Champion Elevator today!